As a service-based company, relationships Drive Our Business –  so we choose our partnerships carefully, knowing that every decision we make (what technologies to adopt or ignore at any given time) influences our ability to serve you. Companies like IBM and Microsoft TRUST us to implement their technologies, because we have a demonstrable record of success in this field.

TRUSTED Technologies is a Lotus Enterprise technology provider and a certified Lotus Business Partner. We provide Lotus Domino solutions for clients worldwide, creating extensive application analysis, designing and developing within the context of complex server implementation and maintenance requirements.

Being a Microsoft Certified Provider allows us to empower our clients with the benefits of a full range of integrated services. Microsoft system administration and support, Internet development, and Back Office design and implementation are just a few of the services we can offer in order to automate your business operations and save your money.

CRM is the solution that organizations have been waiting for for a generation.  SalesPlace for Lotus Notes is a Customer Relationship Management system (CRM). As a Certified Solution Provider, we streamline  clients' business processes to help them manage growth. With a full range of services including custom design, implementation, and deployment, your company can benefit from everything that CRM has to offer.

As a Certified Stellent Business Partner, we provide solutions for clients worldwide. We have experience in extensive application analysis, design, and development, along with simple or complex client and server deployment, implementation, maintenance and migration. No matter what partner technology we're deploying on your organization's behalf, we have a process for your success. Learn about our methodology and contact us with your particular challenge. We have the experience, the expertise, the resources and the relationships.

EqualLogic's storage area networks enable fast, flexible storage setup and provisioning while dramatically reducing the time and cost required to manage, maintain and grow a SAN environment — locally or remotely.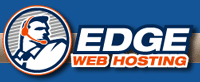 Edge Web Hosting provides high-speed dedicated Internet access, data center co-location, managed services, and other customized infrastructure services that enable our customers to focus on their core business while Edge Web Hosting focuses on their broadband infrastructure and connectivity.

Packeteer® delivers comprehensive solutions to today's biggest WAN performance challenges. From faster application access to realizing server consolidation benefits, this process of intelligent overlay of key WAN optimization technologies keeps your critical applications moving in at the speed of business.

OPNET Technologies, Inc. is a leading provider of solutions for IT Service Assurance. Founded in 1986, (NASDAQ: OPNT) is a provider of software products and related services for managing applications and networks. Our products address: application performance management, network performance management, and network research and development. OPNET differentiates itself from traditional providers of network and application management products by focusing on analytics. OPNET's analysis capabilities drive the rapid resolution of performance problems, and proactively prevent problems from occurring. These problems include, for example, network configuration errors, network congestion, poor interaction between the network and applications, inefficient use of the network by applications, application bugs, and database inefficiencies. We believe that OPNET's analytics can significantly improve the performance and availability of mission-critical applications and networks.
No matter what partner technology we're deploying on your organization's behalf, we have a process for your success.  Learn about our methodology and contact us with your particular challenge.  We have the experience, the expertise, the resources and the relationships…